How to take care of babywraps containing Hemp Fibers?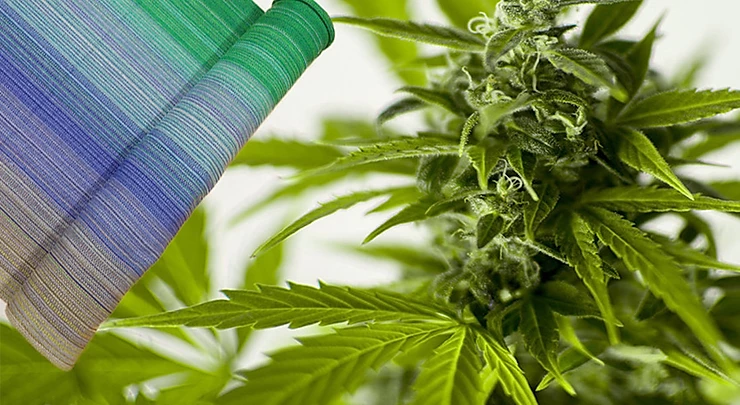 Lenka Babywearing Wraps & Carriers made with Tencel
When it comes to baby-wraps and baby-carriers, there are plenty of materials to choose from. Generally, the base material is organic cotton. Cotton is suitable throughout the whole babywearing journey as it is soft and gentle for baby's sensitive skin. There are different natural and artificial materials which can be used in wraps besides cotton, each of them has its characteristic functionality. We took a closer look at linen wraps in the previous article. Now, lets take a look at another popular addition to the baby-wraps - hemp.
Hemp is a natural material, most likely originating from central or eastern Asia. The oldest hemp textiles were found in China and Japan. Hemp cords and textiles found in Torihama in Japan were about 9,000 years old. Even the oldest paper known from the 1st century BC was made from hemp fibres. Back in the day, hemp had its golden age in the 17th century; almost 100 tons of hemp was used for making marine ropes and sails for a single ship. The popularity of hemp fibres then started to decline due to the availability of cheaper materials such as cotton or jute, and also due to the ban on hemp growing. These days, hemp has got its former glory back so you can find it even in baby-wraps. From all natural materials, hemp has the best windproof abilities so baby-wraps containing hemp fibres excel in this functionality.
Hemp-wrap features
Just like linen, hemp fabric is great at regulating temperature. Hemp baby-wraps are, therefore, resistant to frost during cold winters and to heat during hot summers. Hemp can perfectly adjust to current weather conditions. Hemp baby-wraps are comfortable and soft to touch.
How to wash a hemp baby-wrap
Despite its durable nature, it is important to pay attention when it comes to washing as using wrong method may cause damage to hemp fibres. Hemp baby-wraps need plenty of water; they literally have to "swim" when being washed. We recommend washing your hemp wrap on 40 - 60°C. Do not use a fabric softener, we suggest using a liquid washing detergent (the one designed for the babies, ideally) as it is more suitable than any powder detergent. After washing, spread your wrap and let it dry.
How to iron a hemp baby-wrap
Hemp is very similar to linen so it requires nearly the same care. Hemp baby-wraps need to be ironed frequently, but not as often as linen ones. We recommend using a setting for cotton with steam. When used daily, we recommend ironing your hemp baby-wrap once a week. Fold and smooth out your wrap after each use.


---