Ginger during pregnancy : Benefits and more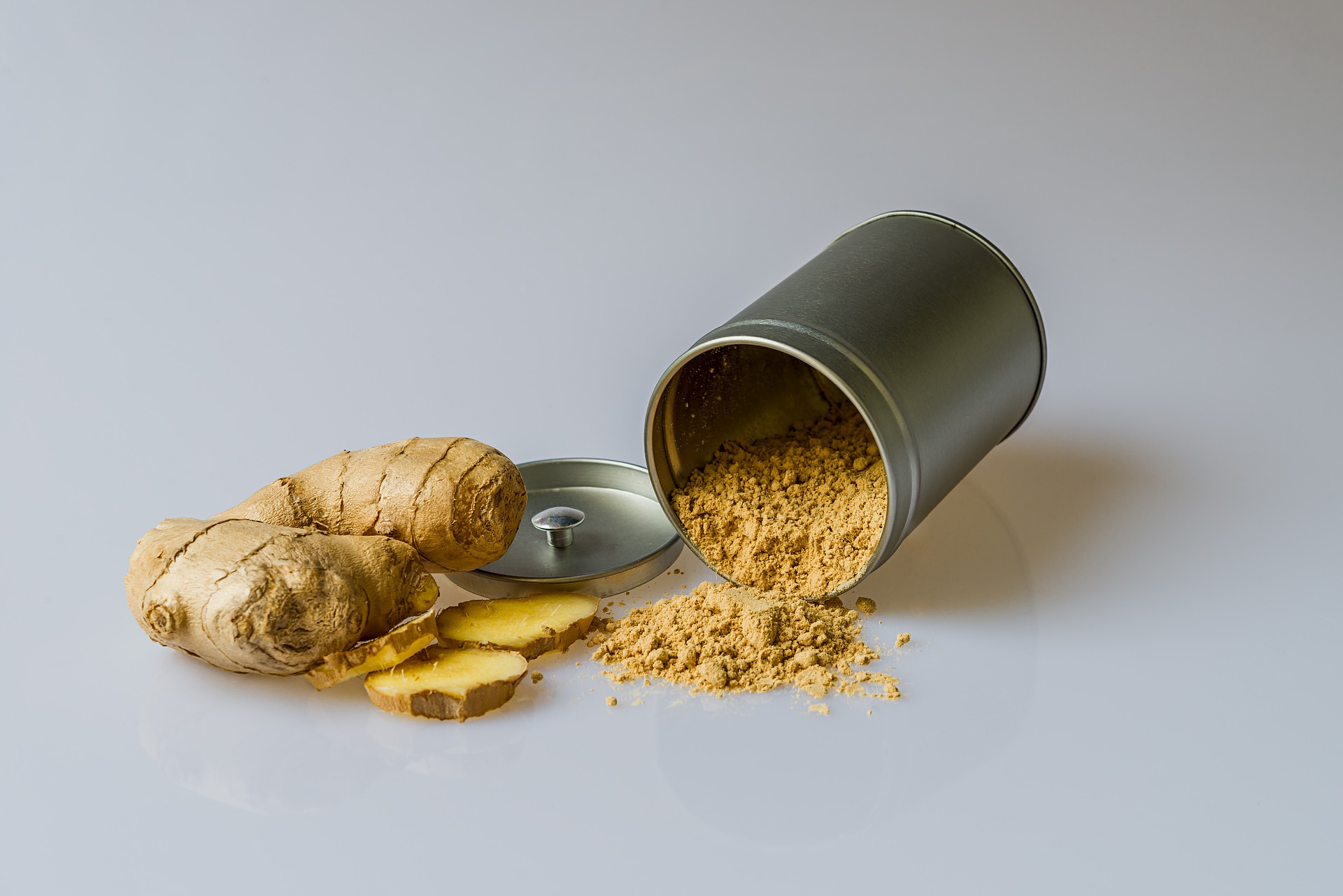 Ginger is a natural remedy against cold and flu, it makes wonders with your immune, moreover, it warms you up in cold winter season. Ginger is fantastic in the form of spicy tea or as a seasoning typically used in exotic meals. This being said, pregnant women should be extra careful with the consumption of ginger.
Have you just found out you are pregnant? Congratulations! You have probably already crossed out all the dangerous items from your consumption-list such as alcohol and cigarettes, you have limited the intake of caffeine (coffee and tea). You should be careful when it comes to medicaments – prescription pills or over-the-counter drugs. Some are safe during pregnancy, some are hazardous. Even when it comes to seemingly harmless pain-killers – you better consult it with your doctor or pharmacologists.
Above mentioned items are not the only ones that should be avoided. You should be careful when it comes to certain foods, too. Some foods should be avoided altogether; some are okay consumed in limited amounts. Ginger is one of the most discussed foods in the period of pregnancy. Ginger is quite a controversial thing. Miraculous and benefits on the one hand, however, dangerous high amount on the other. How much of ginger is safe for your unborn baby? Keep on reading.
Ginger in pregnancy
Ginger is, indeed, a multifunctional miracle. It contains antioxidants, strengthens the immune, moreover, it adds delicious and spicy taste when used in cooking as a seasoning. The most common usage of ginger is in the form of tea. You can buy ginger tea in tea bags or prepare your own home-made tea from freshly grated ginger. It goes well with lemon; this combination makes wonders for your immunity. However, a pregnant woman should limit her daily intake.
Benefits of ginger
Not everybody likes ginger because of its unique and spicy taste. Those who love ginger can profit from its healthy properties. It boosts the immune system, warms up the body during cold weather, eases the morning sickness, helps with digestion or lack of appetite. Ginger tea or ginger ale is recommended as a remedy for vomiting and pregnancy-related sickness. If you are pregnant, do not exceed the daily limit (read on for more detailed info).
Ginger and pregnancy
No expecting woman wants to put her unborn baby at risk, so they search for information about things they consume and/or are uncertain of. You can keep on consuming ginger, BUT you have to use caution. Most of the shop-bought ginger teas are safe as they do not contain a high amount of dried ginger so read tea label carefully.
Ginger in pregnancy – daily limit
The daily limit for ginger for a pregnant woman is not high – only 1 gram of dried ginger (tea bags) or 4 grams of fresh ginger. Not more. Higher intake can harm a baby; it can even cause a miscarriage.
Every woman who wants to consume ginger during pregnancy should consult it with her doctor. No matter if she wants to drink the tea, eat dried ginger or use it in cooking, it applies to all forms.
We recommend buying ginger tea in pharmacies and consulting its consumption with a pharmacologist.


---